Archives
Well, the holiday season is almost over and soon I will be returning back to work. I had a lot of fun this past week, and got to spend some good times with my family. As usual, this time off work has zoomed by way too fast and I wish I had a few more days to "recover" from my vacation.
Asuka and I spent Christmas morning at my mom's place and then spent part of the day over at my dad's. We had a huge dinner as usual, which left many leftovers to enjoy. The night before, Asuka cooked her very first big Canadian style dinner with a 4 lbs chicken with stuffing, potatoes, gravy and the whole works. It was a huge success and left us with even more left overs for me to devour this past week.
I got a bunch of great gifts over the holidays and would like to thank everyone again. I've been especially enjoying my new pillow which has given me many good sleeps, and my new camera memory card which allows me to take 4 times as many photos. My camera has actually been glitching out a bit lately, but I think I managed to fix the problem by cleaning the zoom lens mechanism following these instructions. The problems seemed to have stopped for now at least. Now I can continue on with taking tons of new pictures for the new year, and posting them here.
Asuka and I have had a great year together, and we are excited to continue on into 2007. We wish everyone happiness for the new year.
All content ©
Graham Davis
2012 •
Subscribe

Latest Game Creation: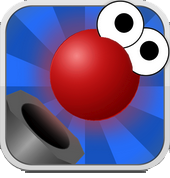 Latest DJ Velvety Mix: