Archives
It's been a while since I last updated. I've been pretty busy lately, although not with anything unusual. I just haven't found much time to make an update, and I also haven't had a lot of stuff to update about. However, I'm home from work sick today, so I thought I'd take some time to make this blog entry.
Last week I basically went through the regular routine. I worked in the day, did some contract work in the evenings, and I played some poker one night. The poker game was a bit larger than usual too, with 30 people playing from the start. I came in eighth. I started off well, but then had a few bad beats and was struggling to have enough chips for the blinds. It was fun playing in such a large game though, and exciting when the prize money totaled over $1000 (even if I didn't win any of it this time).
Fall seems to be whizzing by fast, and it's already only a week and a half before I leave to go to Montreal for a few days. I need to get my stuff in order for the trip, yet I'm not quite sure what I need to prepare. It's going to be cold there, that's for sure, so I should probably get my winter gear out of hiding. Other than that, I don't think there is much else to get ready. I have that feeling that there is something I need to remember for the trip, but I just can't figure out what. I'm sure it's just a feeling though, and nothing more.
Well, my head is starting to hurt, so I should probably take a pill and go back to bed. Maybe I'll dream of whatever it is I need to remember for my trip.
All content ©
Graham Davis
2012 •
Subscribe

Latest Game Creation: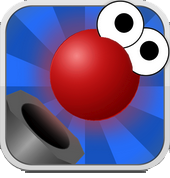 Latest DJ Velvety Mix: