Archives
This weekend was a combination of the ordinary chores and work, coupled with a birthday dinner and visiting with my aunt, uncle and cousin. It was a good mix of the usual and the uncommon.
Saturday night we went out to the Rathskeller for Adam Weir's birthday. There were some 2 litre boots of beer being drunk, some schnitzels being eaten and of course an old guy serenading Adam with his accordion. That was lots of fun.
Sunday evening I went out to dinner with my sister, dad, Uncle Henning, Aunt Lauri and my cousin Sonya. It was nice to catch up with them and enjoy some food and stories. That was also lots of fun.
In between those fun times was the standard chores and work. Not a lot is going on lately besides the regular routine. I'm trying to save for our trip to the other side of the country next month. On November 9th, Asuka and I are flying to Montreal for a few days with my sister and mom. It will be my first time there and I've been wanting to go for a while.
It will be nice to use some of the French that I haven't really used since being in the French immersion program almost 10 years ago. I'm also looking forward to exploring the old town, doing some shopping, and checking out some deep house clubs. I understand the deep house music scene is pretty strong there. For now I'm just doing the standard weekly routine while trying to save for the trip.
All content ©
Graham Davis
2012 •
Subscribe

Latest Game Creation: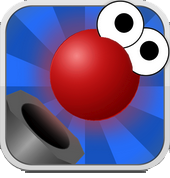 Latest DJ Velvety Mix: